WELCOME TO MEDIAPRODUKTION

We produce classical music CD:s and are able to deliver complete packages including
recording, editing and graphic design. We also have a CD label: PALETTE RECORDS.
In some occations we may release our customers productions on PALETTE, but more
often we deliver complete production master tapes to other labels.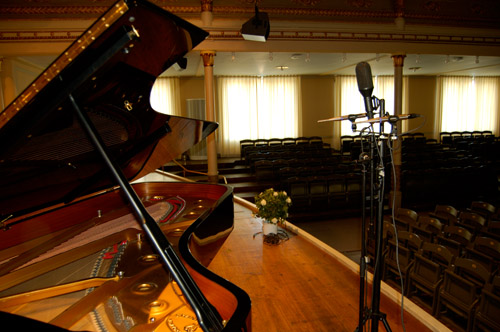 Mediaproduktion and PALETTE is owned by Patrik Hakansson, producer and recording
engineer. Please give us a call to get more information or find out how we can help you
with your next recording.


Continue:


Read more about Patrik Hakansson


PALETTE CD-Catalogue


Latest News


Listen to samples from the recordings







Mediaproduktion / Palette Records contact :

Patrik Hakansson
Norra Skeppargatan 19
S-803 20 Gavle
Sweden

palettemediaproduktion@hotmail.com

Phone (Sweden) +46 (0)8 645 82 16